Technology for Teaching & Learning
41

Canvas – Design Tools (Advanced)


If you are interested in adding a bit more visual style to your Canvas course site, Design Tools can help. The Center for Online Innovation and Production (COIP) currently covers the cost for a campus-wide Design-PLUS license (be sure to thank COIP instructional designers when you see them!) Design-PLUS (also called Design Tools or Kennethware) have some wonderful time-saving features. The links below will direct you to sections and headings within this chapter.
Features | How to Use Design Tools | Design Tools Snippets | Templates | FAQ
Features
The Design-PLUS suite of tools allows you to:
Set your course deadlines all in one page with the "Multi-tool!"
Create multiple modules from template pages with one click using the "Module Builder"
Easily make your Canvas pages more attractive and organized with "Design Tools"
How to Use Design Tools
The Center for Online Innovation and Production has created a how-to guide for using Design Tools in your Canvas course.
Design Tools Snippets
The Center for Online Innovation & Production (COIP) has created some "snippets" in Design Tools. You can use these to do some advanced formatting such as create columns.
Open Design Tools by clicking the rocket ship in the upper right corner.
Under Create/Edit Content choose a "Theme" for your page
Go to Settings (gears at top right)
Turn on HTML Snippets
Under Add Advanced Elements choose "HTML Snippets"
Under Institutional Snippets "Select a Snippet to Insert"
Click Save to check layout
Edit your page, add content, and enjoy!
Templates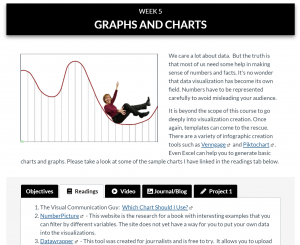 Once you create a page or set of pages, assignment, quiz, and discussion that meet your needs and look good, label them as a [TEMPLATE] and use the Multi-tool to automatically build your modules. See the DesignPlus Userguide for the details on how to do this. Then you can add the appropriate content to each of the module elements.
Jennifer's tabbed interface template (Created by COIP) This link requires UF Gatorlink credentials.
Download the template to your computer and then import it into your Canvas course by going to Settings > Import Course Content. Choose Content Type: Common Cartridge 1.x Package.
It can be a bit tricky to work with the tabbed template. Here are some tips:
Be sure that your cursor is inside one of the blue boxes when you edit
Save your page frequently in case you accidentally change something
Check your page BEFORE you save to make sure it is correct
Not all edits will be visible before you save
Need help? Contact cte@aa.ufl.edu
FAQ
Where can I get help with using Design Tools?
DesignPlus (aka DesignTools) is not a centrally supported tool at UF. It is paid for by the Center for Innovation and Production (COIP). So at present, there is no central support. But if you need help, please contact the Center for Teaching Excellence and we'll do our best to answer your questions!
If you would like to see DesignPlus supported centrally, please let your department chair and dean know, so they can communicate this interest to UFIT.