Administrative Tasks
The hiring manager for your position will work with you to complete the required paperwork. As soon as you are in the system, you'll receive your UFID number. You'll need this number to set up email and retirement accounts.
Your department's office manager will help you to sign up for the required training. Things can get pretty hectic, so use the list below to make certain that you don't forget something. Your department (particularly in the health sciences) may require additional training.
Review the information located on UF's Human Resources Welcome website. The sooner you can do this, the better. These details will help you to get acclimated.
Internet Setup
As soon as you have received your UFID number, visit the Identity Services website to create your GatorLink account. You will need the GatorLink username and password to access most online resources.
Select a secure GatorLink password and never share it with anyone!
Office Setup
Training
Human Resources (HR):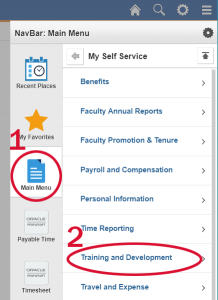 Online Training:
Visit my.ufl.edu
Create Your Syllabus
To facilitate clear communication about courses between students and faculty, the University of Florida requires departments and course instructors to make available for free for each course, a syllabus containing specific information about the structure of the course. Instructors also must submit copies of course syllabi to the departmental office to document compliance with this syllabus policy. Syllabi must be posted at least three days prior to the first day of classes.
Teaching Technologies
Important Information
First Day of Class Preparation
Good to Know