Module 1: Integration of shelter medical and management teams for a collaborative healthcare program
Shelter Veterinarians as Change Managers
The 8-Step Change Management Plan for Shelters
As the veterinarian in a municipal shelter, you would like to start a treatment program for puppies infected with canine parvovirus. The current shelter policy is euthanasia of infected puppies unless a rescue group steps forward to take them. A review of medical records reveals that 250 puppies were euthanized due to parvoviral infection in the past year, so having an in-shelter treatment program would save many lives.
How could you create a proposal for this policy change that would be embraced by everyone in the shelter with an enthusiastic "let's do this" attitude?
You have been introduced to the 3 critical elements for successful change described in Switch: direct the Rider, motivate the Elephant, and shape the Path. Are there other methods that support successful changes?
In the following webinar (57:22), Dr. Cristie Kamiya describes an 8-step management plan used in her shelter to make changes in policies and protocols, including an in-shelter treatment program for parvo puppies. Dr. Kamiya completed a shelter medicine residency at UC-Davis and is board-certified in Shelter Medicine. She joined the medical team at the Humane Society of Silicon Valley in 2012, then stepped into her current role as chief of shelter medicine in 2014. In 2017, Dr. Kamiya led HSSV in being the first shelter in the country to implement ALL of the ASV Guidelines into their daily operations.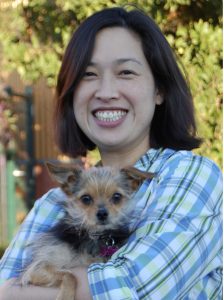 Focus Guide for Change Management for Shelters
Download the Change Management webinar slides to use while watching the webinar.
Time frame 0:00 to 8:00 (8 min)

Introduction to the Humane Society of Silicon Valley
What did HSSV want to change and why
Key takeaways about change and change management in a shelter

Time frame 8:35 to 17:25 (9 min)

Anatomy of an organization and how this affects making successful changes
Resisters
Bystanders
Helpers
Champions
Change management progression over time
Awareness
Acceptance
Adoption
Advocacy

Time frame 17:35 to 37:14 (20 min)

The 8-Step Change Management Plan
How to dos and pitfalls for each step in the change management plan (note similarities to the Rider/Elephant/Path concepts)
Create a sense of urgency
Form a guiding coalition (think about the Shared Leadership concept here)
Create a vision using the Principles for Inspiring Change
Communicate the vision
Empower others to act on the vision (another Shared Leadership concept)
Plan and create short-term wins
Build on short-term wins to create more change
Anchor the change in the shelter culture (the "new normal")

Time frame 37:43 to 49:00 (11 min)

Starting an in-shelter canine parvovirus treatment program using the 8-step change management plan
Review the section in the Change Management webinar (timeframe 40:35 to 48:25) that describes how Dr. Kamiya used the 8-step change management plan to start the in-shelter canine parvovirus treatment program in her shelter.
You want to use the 8-step change management plan to get buy-in to start a similar program to treat kittens with panleukopenia (feline parvovirus). The 8 steps are listed in the questions below. Select what you would do for each step. Select ALL that apply.
Get Your Boss to Say Yes: Piloting New Programs in Shelters
What if everyone in the shelter endorses your proposal for treating parvo puppies in the shelter EXCEPT your boss, the shelter director? New ideas can be very scary to shelter directors. Concerns about costs, liability, risks, and public perception make them averse to change.
In the following webinar (37:10), Kristen Hassen describes steps to take to get the boss to say "yes" to your new idea. Kristen recently served as Maddie's American Pets Alive! Director and pioneered the Human-Animal Support Services paradigm, the latest revolution in animal sheltering and welfare borne out of the COVID pandemic response. Kristen formerly served as the Director at Pima Animal Care Center in Tucson, a large municipal shelter serving 19,000 animals /year. Under her leadership, the live release rate for the shelter has increased from <75% to >90%. She also served as the Deputy Director at Austin Animal Center in Austin, Texas as well as the Assistant Director at the Fairfax County Animal Shelter in Fairfax, Virginia. She has received national recognition for her innovative, lifesaving programs that all started with saying "yes" to new ideas.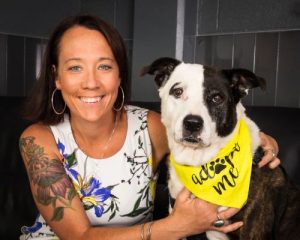 Focus Guide for Get Your Boss to Say Yes: Piloting New Programs in Shelters
Time frame 0:00 to 3:45 (4 min)

3 types of bosses and their reactions to new ideas
Yes – let's try it
Interesting idea but it sounds too expensive, hard, risky, etc
No way. Why should we want to do this? Just stay in your lane and do your job

Time frame 3:48 to 27:00 (24 min)

How to get your boss to say "yes, let's try it!" (note the similarities to the Rider/Elephant/Path concepts and the 8-step change management plan)
Use the word "pilot" to describe the new program
Bring a plan addressing the following questions and be prepared to negotiate

What problem is being solved
What does success look like
How will success be measured (data collection and tracking)
What is the timeline
What group of animals is involved (be very specific)
Who is involved
What resources are needed

Inspire confidence in the plan

Define specific goals and success
Speak the language of the Director and think about costs, risks, liability, public perception

Minimize risk to lessen resistance and promote comfort
Talk about the pilot program to shelter leadership, staff, volunteers, fosters, adopters, the community, the media
Report on the pilot program outcomes. Include failures as well as successes.
At the end of the pilot program, start a new pilot to keep successful change going.
It's kitten season and once more you are overwhelmed by the never-ending surge of kittens flowing into the shelter.  Good Samaritans bring kittens they find in their yard or neighborhood to the shelter every day. Nearly all of these are unweaned neonates <8 weeks old. The current shelter policy is euthanasia of these "bottle babies" and this is one of the leading causes of feline death in the shelter each year.
You want to start a new program called Wait Until Eight where finders are empowered to care for unweaned neonatal kittens in their home instead of admitting them into the shelter. The shelter provides a Kitten Care Kit containing instructions and supplies for bottle-feeding the kittens in the safe home environment. Once the kittens weigh 2lb, they are returned to the shelter for follow-up preventive healthcare, spay/neuter surgery, and adoption.