Why is Assessment Important?
We tend to think of assessment as a mechanism for determining student grades. Since grades should be a measure of learning, this makes sense. However, assessment can also:
Track student progress towards a learning goal (formative assessment)
Help shape teaching strategies and course design
Determine whether instruction is effective
A Practical Guide to Assessment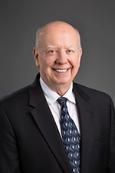 Dr. Tim Brophy, Director of Institutional Assessment at the University of Florida, has developed a guide to help faculty get the most out of their assessments. Topics covered in this comprehensive resource include:
Module 1: Introduction to Assessment
Module 2: Assessment and Rubric Design
Module 3: Writing Items for Quizzes and Tests
Module 4: Test Statistics and Analysis
Module 5: Longitudinal Assessment of Student Learning
Module 6: Consensus-Based Approaches
Module 7: Navigating the UF Assessment System
Visit A Practical Guide to Assessment
Dr. Brophy leads the Passport to Great Teaching-Creative Assessment Faculty Development Learning Community. The Creative Assessment Learning Community is an ongoing project of the University of Florida Center for Teaching Excellence.